You may have heard the news already, and yes it is confirmed — Ben Affleck is the new BATMAN.
The 2-time Oscar winner is slated to portray the role of the Caped Crusader in Zack Snyder's sequel to the Man of Steel.  If you are still living under a rock, it is true that Warner Bros. (and Snyder) announced at this year's San Diego Comic-Con that a Superman-Batman movie is really happening (Check out the news HERE).  On that said post I remembered saying that if Christian Bale opted out the Batman role (which he did), Joseph Gordon-Levitt would be a logical choice for the new Batman, that is, if they would stick with the Nolan-universe.  Well, now that Affleck is the new Bruce Wayne, that dream universe/ story arc is crushed.
When I first heard of the news, I was shocked.  I did not expect that they would even consider Affleck for the role in the first place!  Not just because of the horror that he did with Daredevil, but basically, I just don't see him as Bruce Wayne, at all.  Yes, he is indeed a good actor, but honestly speaking, he is a better writer/director than an actor.  As a matter of fact, Affleck's Oscar wins were from his screenwriting jobs and not by his acting.  I am afraid that Affleck might not give the Batman role serious justice.  There are some actors who are born to play a superhero role and my gut tells me that Affleck is not one of them.
Another bit of concern that I want to raise is that, thinking that the sequel is supposed to be a follow-up to a Superman movie, is Affleck a bit too big of a star to play opposite Henry Cavill, who is a relatively unknown actor?  It would have been better if they cast an actor who can meet in the middle without overshadowing the other.  Maybe Warner Bros. is just gearing up for a Justice League movie that Affleck is their counterpart for Robert Downey Jr..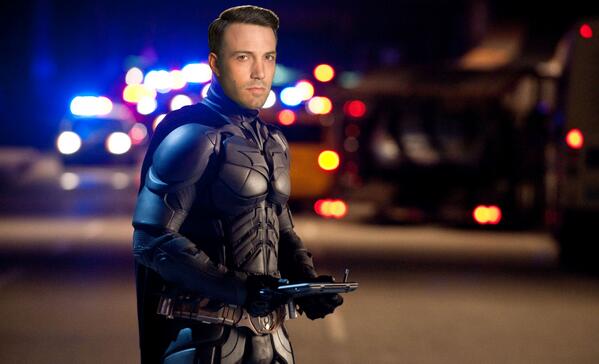 But hey, we can no longer do anything about it and the decision is final (unless they would listen to the Change.org petition, which is receiving quite an attention), I just hope that Snyder and even Christopher Nolan can deliver a nice screenplay, genius writing, and an engaging plot to back up this miscast.  Let's just give Affleck a chance and besides, he is also a director that he can help out in the production to make the Man of Steel sequel even better.
The Man of Steel sequel is set to release in 2015.